In 2007 I composed an instrumental piece entitled "Gal Costa," inspired by and dedicated to the Brazilian vocalist of the same name.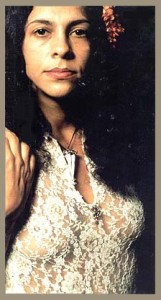 For those of you unfamiliar, Costa is a established Pop Icon in Brazil, a country  known not only for it's hypnotic, rhythmic music but for the  fine musical intelligence and imagination of its performers.  As a distant fan I've been particularly entranced with her performances, from the wild abandon of the 1970s to the stately artistry of her later work. Or maybe I just like beautiful women. Or both.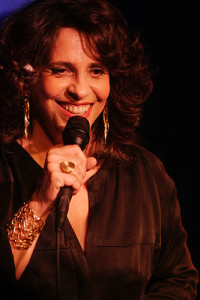 At any rate, "Gal Costa" was first recorded on the 2010 CD "Sojourn," which featured my piano trio with a fine string quartet. When I recently decided to restart our horn-based 21st Century Review group this little samba in three had to be included in the repertoire as well, so I whipped up a new version featuring the saxophones of Brent Griffin and Anthony Bruno along with bassist Dan Kristan and drummer Keith Brooks.
Just for fun – here are the two versions, the first from "Sojourn" and the second from a preliminary recording for our upcoming CD with the New 21st Century Review (special sneak preview). Enjoy!
" Gal Costa" from 2011 "Sojourn" recording piano trio + string quartet:
1. Gal Costa from Sojourn
" Gal Costa" from unreleased 2014 recording: Bradley Williams' New 21st Century Review (sneak preview):
2. Gal Costa from New 21st Century Review