As part of their regular WDCB Jazz Night series, WDCB Jazz Radio 90.9 FM will be generously co-sponsoring a free-admission CD release performance for our new CD, "Investigation." The event will take place at Chicago's historic Jazz Showcase on Tuesday, May 19th at 8 p.m.
We are tremendously excited and pleased to partner with Chicago's premier jazz radio station and their co-sponsor, Steve Maxwell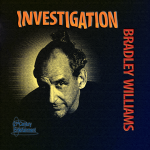 Vintage and Classic Drums, to formally celebrate this new double CD in the same venue where our 10-piece group polished it's music throughout the spring of last year.  Our home base, if you will..
Please join us, along with WDCB and their devoted listeners, for this free event. Needless  to say our double CD will be available at a special discount that night and our discount code "investigate" is still active for physical and download versions at 21st Century Entertainment. For more information and audio samples see this post – for more info about this event visit WDCB's event page here.
Also – late addition: WDCB's Barry Winograd plays the music from and interviews Bradley Williams about his new CD, "Investigation". (Live interview recorded on-air April 15th, 2015)
1. WDCB Interview Part 1, April 15,2015
2. WDCB Interview Part 2, April 15,2015